A Range of Plans Designed to Help Keep Your Business Protected and Compliant.
Access to our specialist workplace relations advisors, tools, and HR support so you can confidently manage your workforce and keep your business compliant and protected.
Offer: Sign up prior to October 1st and receive your first month free.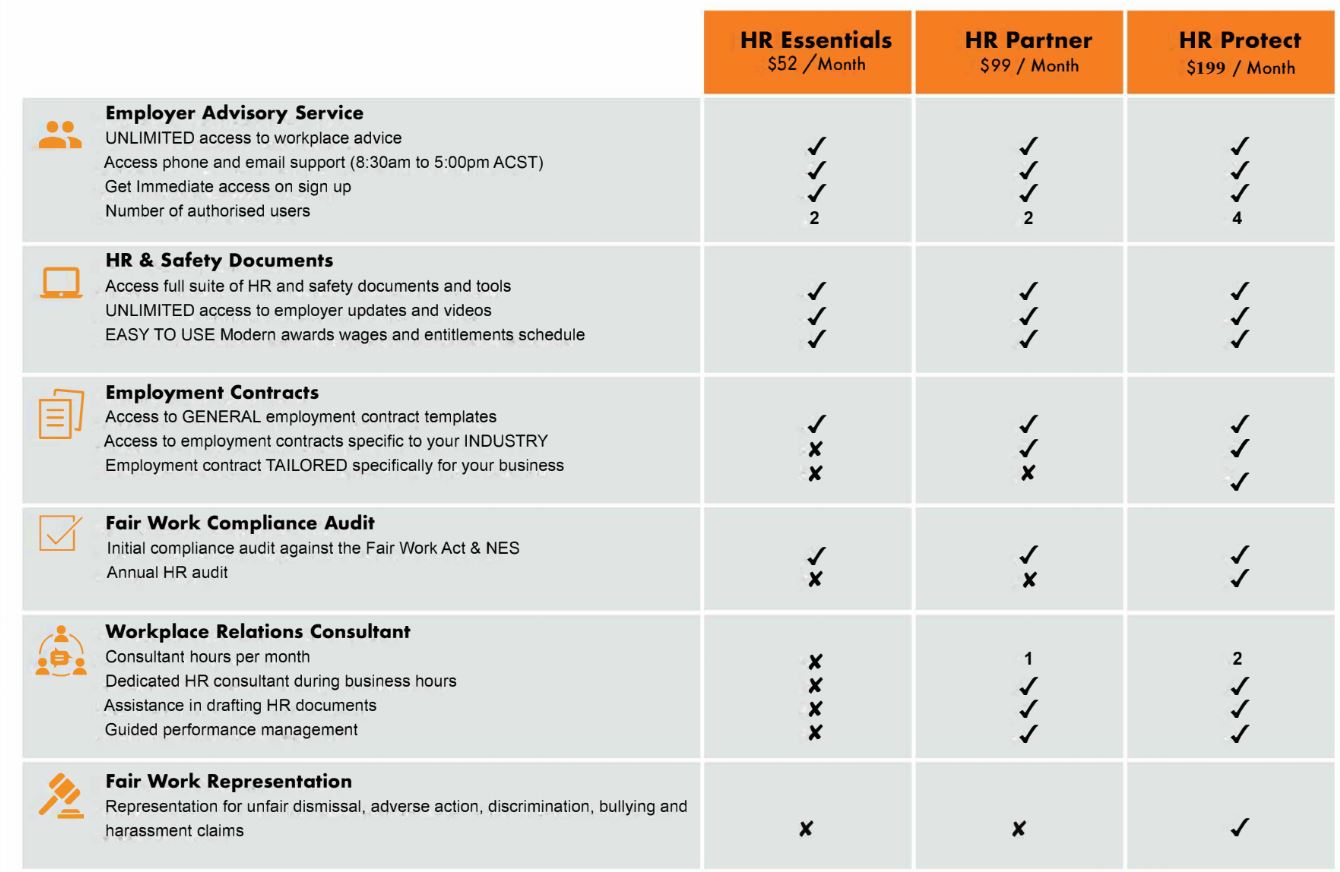 Pricing is GST exclusive.
See our terms and conditions for further details and subscription terms.
Workplace Partners reserves the right to change pricing at any time.